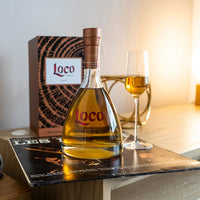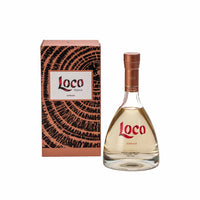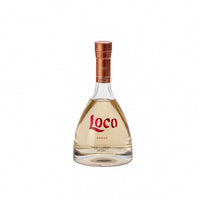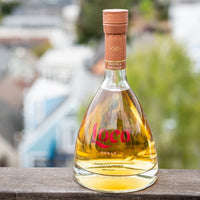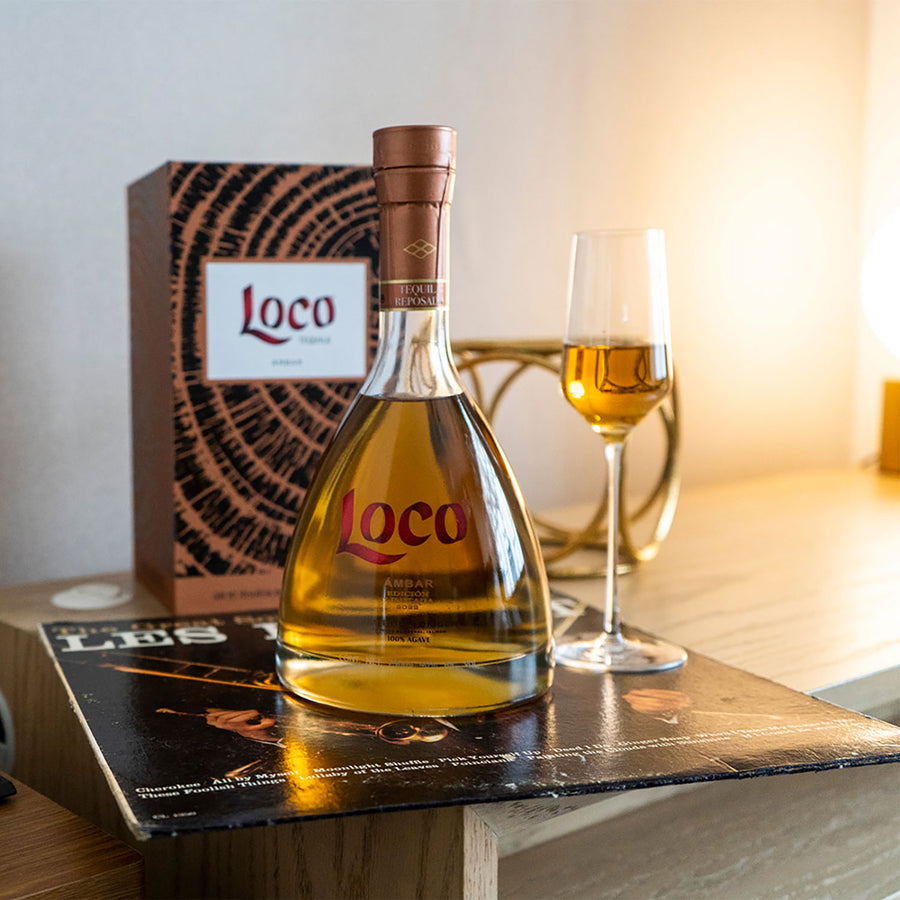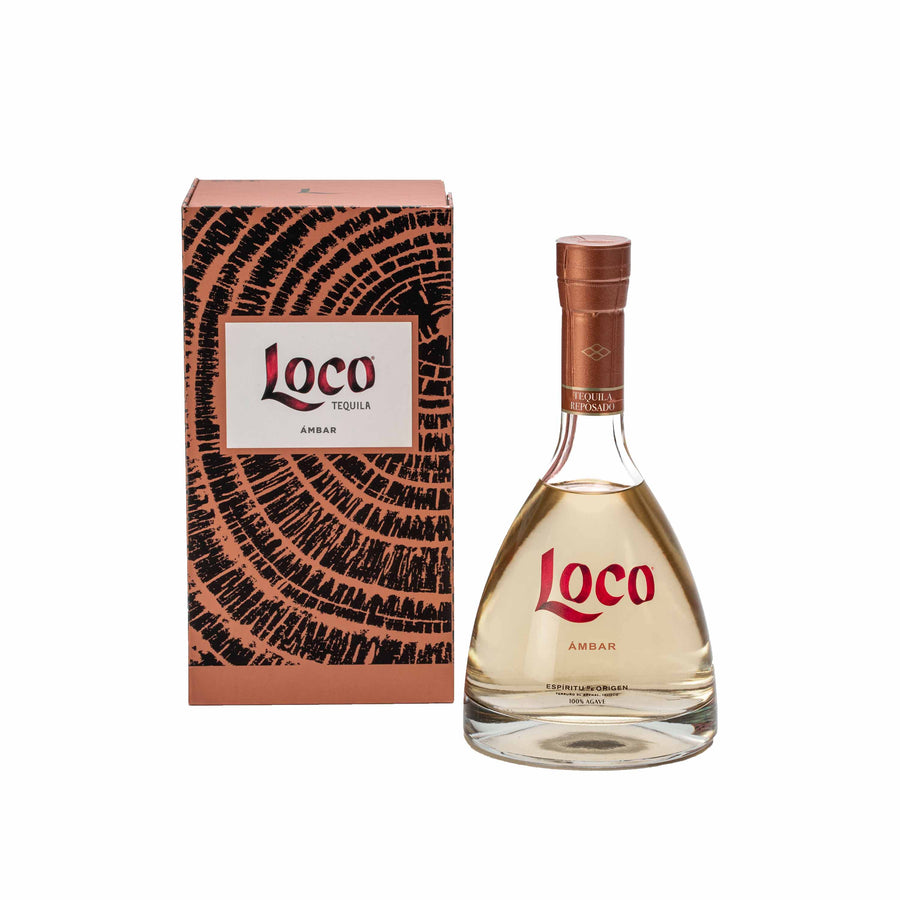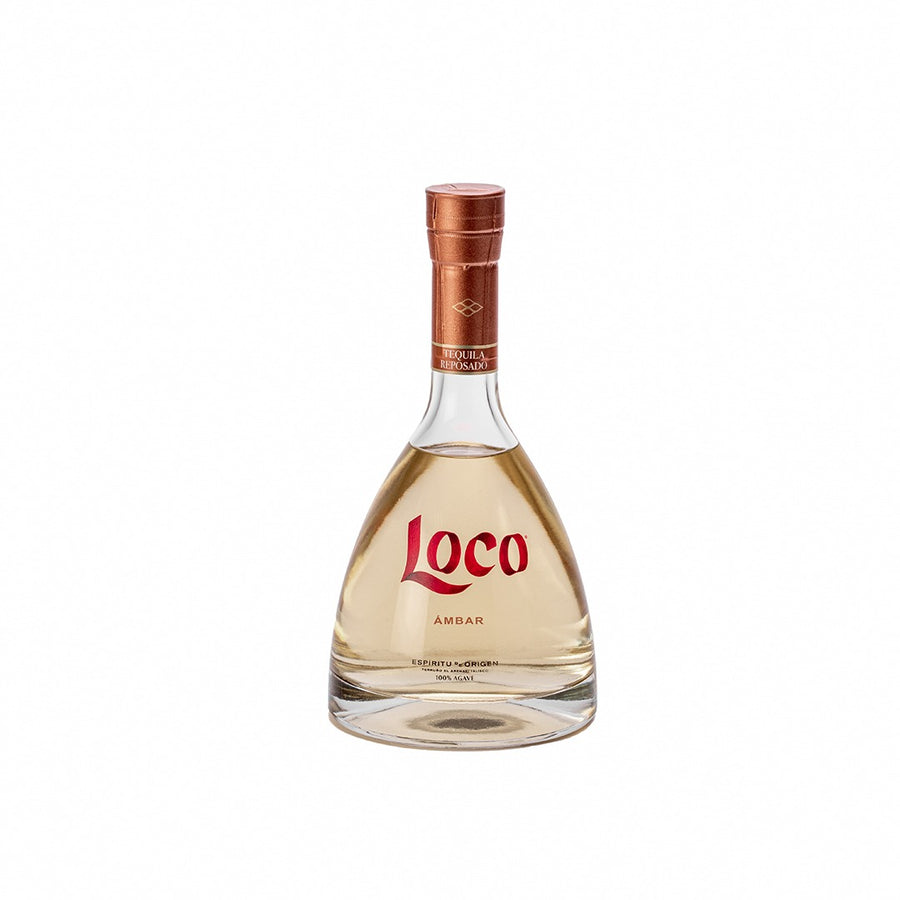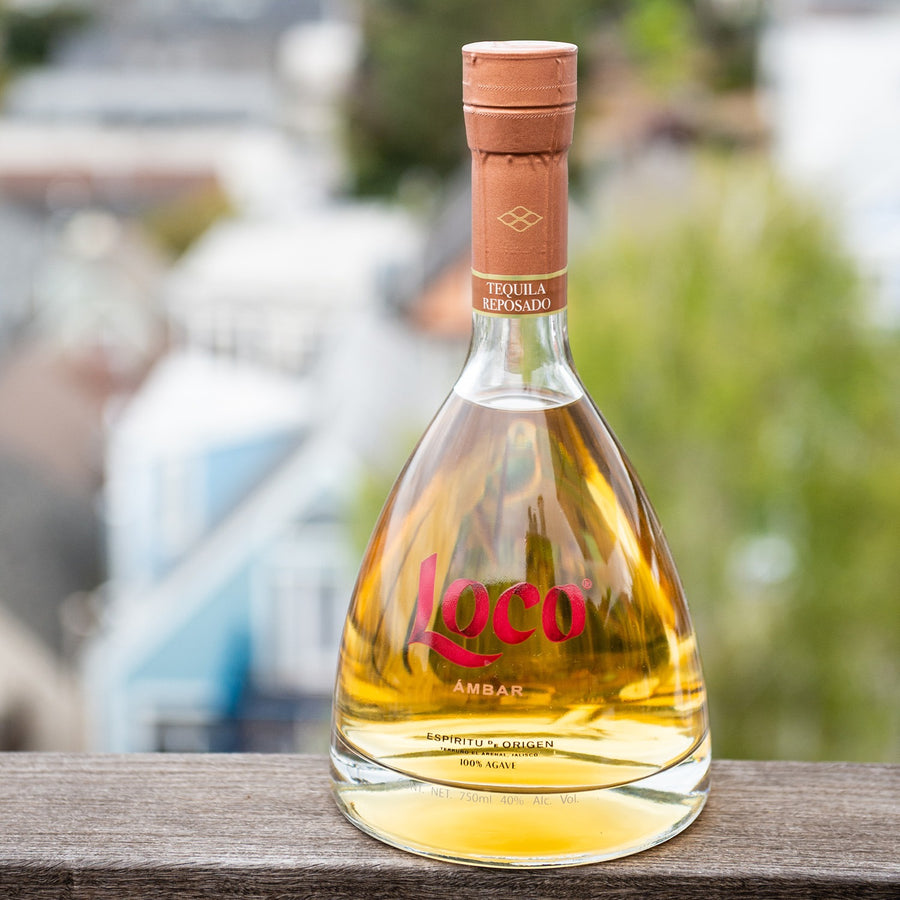 VIEW MORE DETAILS
VARIETIES

100% Blue Agave

ORIGIN

El Arenal, Jalisco, Mexico

ANALYSIS

80 proof, 40% ABV
LOCO ÁMBAR
The extraordinary takes time
The highly artisanal process incorporates a carefully balanced selection of new and aged barrels. The matured Irish whiskey and stout beer provide compelling and exotic notes of honey, malt, roasted grains, and cereals; the one that aged port gives delicate notes of nuts; Pedro Ximenez sherry provides fine floral and herbal notes, and French white oak contributes exquisite and elegant spicy notes.
Loco Ámbar rests for six to eight months in each barrel so that our Maestro Tequilero achieves the perfect and complex balance. The amber hue reflects the aroma and flavor of the cooked agave, the mineral notes, and the herbal character of Loco Blanco as it matures, which are perfectly integrated and evolve into an expression of unparalleled quality, never seen in any other tequila.
LOOK:
Clean and bright with hues of medium amber and hints of pale lemon create golden highlights with an olive halo. 
AROMA:
Primary: Cooked agave and caramel. Honey, maple, propolis, or royal jelly.
Herbal: With notes of fresh agave, green pepper, fresh rosemary, and basil.
Fruity: Sweet honey from cooked agave, pears, and fresh-picked apples, citrus touches of lime, and green lemon.
Minerality: Reminiscent of stones and wet earth.
Floral: Lilac and lavender.
Spices: Cinnamon, vanilla, cloves, coarse pepper (old spice), cardamom.
Lightly roasted: hazelnuts, roasted chestnuts, almonds, macadamias.
Dehydrated fruits: Apples, Apricots, and white plums.
PALATE:
Silky, friendly, warm. Integrated and powerful, slightly astringent with a subtle pungency that harmonizes with the fruitiness and caramels, rounding off and balancing an elegant finish. Mainly sweet, perfectly balanced with a subtle bitterness and mineral expressions reminiscent of the terroir.